While you may have plenty of choices when it comes to forex brokers, the truth, however, is that not every broker is best suited for your needs. But by the simple act of asking a broker some important questions, you can end up figuring whether they are best suited for your needs or not. Here are some of the important questions you should ask all brokers you come across to find the right broker for your needs.
Questions to ask
Are you registered with any forex regulating authorities?
This question will help you find out whether a prospective broker has complied with the required forex trading rules and regulations. After all, you don't want to risk your hard earned money with an unscrupulous broker. Even when they agree they have been
registered with a forex regulating authority, you shouldn't believe what they say by word of mouth. Ask them to show you proof that they are indeed registered. In case, they aren't registered, and then you should avoid working with them.
Which trading platform are you currently using?
This question is quite important because it will let you know whether a broker's trading platform can guarantee you a safe trading experience. The trading platform should enable you to see currency prices so that you can keep abreast with current currency prices. Ask the broker any questions that you have regarding their trading platform until you are fully convinced that it will guarantee you a safe trading experience.
What types of accounts do you offer?
Some brokers offer a single package with various customization options while others offer a broad range of account packages. While a broker may be offering different types of accounts, you should, however, find out whether the broker can provide you with an account that is suitable for your needs irrespective of your background and forex trading experience.
Which currencies do you offer?
It is always good to pick a broker that provides a wide range of tradable currencies. But if the broker offers currencies from countries with floating economies, then you should avoid that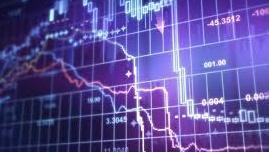 broker. If possible, always strive to work with a broker who offers currencies from rising economies. That is the only way you can make your trading experience worthwhile. You should also pick a broker who is providing currencies that you would wish to trade with and which you can afford to trade with.
Once you ask these important questions to all forex brokers that you come across, you will succeed in picking a broker that is well suited for your needs.