Debt is probably the most famous four-letter word that people know of nowadays. Credit is actually good if you know how to use it properly and control it. On the other hand, it could be burdensome if you let it control you. The sad thing is, a lot of people today are in debt that they can no longer cope up. In fact, regardless of the amount that you owe, debt is still a burden that could cause you stress everyday as you think of it. If you are in such a predicament, there is still hope. You can live debt free only if you set your priorities and work hard on them.
Living a debt-free life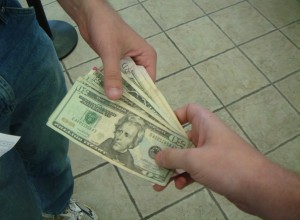 How can you live a financially free life? First of all, it would be difficult to get ahead in life if you have debts, not to mention that these loans bear interests that may accumulate if you are unable to pay them on time. Therefore, the best thing that you have to do is to eliminate all the debts that you have.
Here are some useful tips on how you can live a debt-free life.
1. Gather the courage to face all your debts
First and foremost, you have to set your goal which is to get rid of your debts. It is crucial that you have the determination to do it. You have to gather the courage to face the problems for this will serve as your motivation. Just think of the times when you wanted to do something but you just can't because you don't have the means to do so. Take this as a challenge to strive harder.
2. Set a time frame
By setting a time frame, you are actually challenging yourself which is really good because you will keep the motivation. Make a list of all your debts and set a realistic time frame, something that you can really achieve within your means.
3. Keep track of your income and expenses
When you are aiming to be financially free, it is quite important that you manage your personal finances. With this, you have to keep track of your income and expenses. As much as possible, scratch out those expenses that are not really necessary. Focus on your basic needs and allot the rest of your income to pay your obligations.
4. Start paying the loans with higher interest rates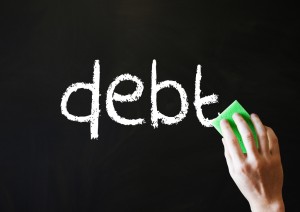 If you have taken out multiple loans, you have to prioritize paying those with higher interest rates for these are the debts which are eating you up. Pay as much as you can without compromising your other loans with lower interest rates.…